Wahee-gama is located in Akita, in the Tohoku district of Japan. We have been making  Shiraiwa-yaki ware for forty years.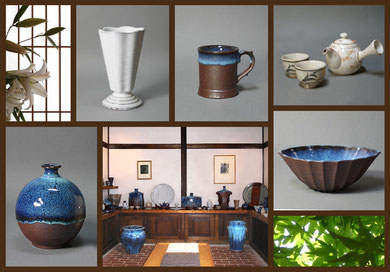 Shiraiwa-yaki ware has been made in Akita since the latter part of 18th century.
Although its production completely ceased at one time for a number of reasons, we at Wahee-gama have succesfully revived this classic pottery from. Shiraiwa-yaki ware is characterized by a brown clay with blue gradation glaze, called Namako-yu. At Wahee-gama we endeavor to match traditional pottery to a modern life style.